Alicia Seidler MA, LPC
Owner and Counselor
alicia@revisionchristiancounseling.com
Education and Experience
B.A. in Psychology from University of Missouri - St. Louis
M.A. in Counseling from Saint Louis University
Board Certified Licensed Professional Counselor
Certification in Trauma Studies and Non-Profit Management and Leadership
Experienced in treating trauma, abuse, PTSD, domestic violence, grief, anxiety, depression, relational conflict, personality disorders, codependency, spiritual abuse, and more
Specializes in treating complex trauma, borderline personality disorder, and sexual abuse
Certified in Eye Movement Desensitization and Reprocessing (EMDR)
About Alicia
Alicia seeks to do whatever possible to help you feel safe in counseling. The relationship between the counselor and the client needs to be one that feels warm, inviting, non-judgmental, and encouraging. From the safety of this relationship, you can then feel supported enough to grieve what has been lost and feel pushed to fight for the things the enemy has taken (or been given) from your life.
Alicia has worked in a variety of settings. She has worked in the St. Louis County court, assisting victims of crime and those in domestic violence situations. She also worked for an agency in St. Louis City as the director of a transitional psychiatric group home, serving those with addictions, severe mental illness, and homelessness issues.
Alicia uses a relational approach to counseling, paired with some cognitive behavioral therapy, especially dialectical behavior therapy (DBT). DBT has been proven to help those struggling with the emotional rollercoaster and impulsivity of personality disorders as well as those coming out of a traumatic or invalidating childhood.
×
Alicia Seidler MA, LPCOwner and Counselor
Brad Werner MA, MDiv, LPC
Counselor
brad@revisionchristiancounseling.com
Education and Experience
B.A. in Marketing and Management from Mid-America Nazarene College
M.A. in General Theological Studies with an emphasis in Biblical Counseling from Covenant Theological Seminary
M.Div. from Covenant Theological Seminary
M.A. in Counseling from Covenant Theological Seminary
14 years of counseling experience as pastor
Certified in Prepare-Enrich couple assessment
Certified in Eye Movement Desensitization and Reprocessing (EMDR)
About Brad
Deciding to seek help for a personal issue is an important and courageous decision. It is a risk to invite someone into areas of struggle and pain. It takes strength to take this step. It's natural and healthy to want to know more about anyone you might trust to walk with you on this journey.
Brad loves stories. One of the great joys of his life is entering the amazing life stories of his clients. As you work together to make greater sense of your story, his hope is that you will be able to live a life of greater freedom, love and joy as a result.
Brad brings fourteen years of counseling experience to his practice as a result of his years of pastoral ministry. As a pastor, he worked regularly with people who had experienced the difficulties surrounding trauma as well as those who struggled with addictions. He has worked with many couples preparing for marriage as well as those seeking to make their marriages better.
Brad believes providing a safe place for people to be honest about their secrets can be powerful in their lives. When someone experiences radical acceptance, a shift takes place in their soul. The counseling relationship of trust and affirmation is the context from which individuals can move back into their world of relationships with confidence. Having experienced relational healing in the counseling room, clients become bolder, more secure, poised and grounded in their other relationships.
×
Brad Werner MA, MDiv, LPCCounselor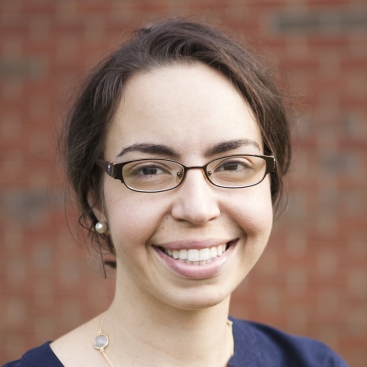 Christina Basham MA, PLPC
Counselor
christina@revisionchristiancounseling.com
Education and Experience
B.A. in Communication Sciences and Disorders from The University of Florida with a minor in Communication Studies
M.A. in Counseling from Covenant Theological Seminary
6 years counseling experience through non-profit organizations
Certified in Prepare-Enrich couple assessment
About Christina
There are a lot of things we experience in the world that are just not the way they are supposed to be. Contrary to popular belief, seeking the help of a counselor to work through those things is a mark of strength and bravery. Christina has had the privilege of spending the last eight years working with brave individuals within the varied contexts of mentoring, career counseling, and group therapy. She has learned that no one has it all together, even if they look like they do.
Christina is passionate about creating a safe place for you to be yourself without fear of judgement. She currently works with individuals ages eight and up and couples in all stages of life. She enjoys helping people work through anxiety, conflict, depression, grief, shame, trauma and issues surrounding sexuality. While she tends to draw heavily from cognitive behavioral, emotionally-focused, and family systems models of therapy, she recognizes that every person has a unique story and different needs. Her ultimate desire is to work herself out of a job by having you reach your therapeutic goals. Whether you have been in counseling for years or you are thinking about counseling for the first time, Christina would be privileged to explore your story with you.
×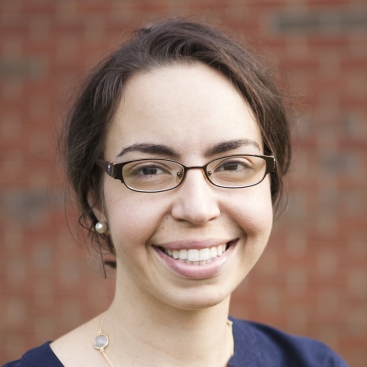 Christina Basham MA, PLPCCounselor
Jeana Roth
Counseling Intern
intern@revisionchristiancounseling.com
Education and Experience
B.A. in Music from Truman State University
Final year of M.A. in Counseling from Covenant Seminary
12 years as an active member of Wycliffe Bible Translators
4 years working in the field of Member Care in an overseas context
10 months working as a foster parent
About Jeana
"Let God write your story" is the encouragement of one of Jeana's dearest mentors, Steve Saint. Through the ups and downs of life as a wife, mama, daughter, friend, Christian, and missionary, Jeana has sought to take this advice to heart. Story is such a powerful tool, and seeing yourself as an agent in a much bigger story is a powerful way to start changing your life for the better.
Jeana is a longtime member of an international, interdenominational missions organization, and has learned the complex nature of a ministry system through her work in Member Care. She has a heart for missionaries and other expatriates, including their children (third culture kids).
Jeana is particularly interested in approaching counseling through a cross-cultural lens, working with clients with issues in adoption (foreign or domestic), foster care, expat/cross-cultural living, spiritual abuse, church/ministry abuse, infertility issues, trauma, and more. Exploring the cross-cultural element and helping someone find tools to bridge the disconnect in the system is one of her passions.
Jeana brings a caring, relationally-focused emphasis to her practice and seeks to join her clients wherever they are on their journey. It is her goal to bring individuals, couples, and families into better communication and better relationships with themselves and with each other.
×
Jeana RothCounseling Intern