Click here to see a video introduction of our Revision Play offices and therapists


Marian Kern MA, LPC
Director of Revision Play, Registered Play Therapist, Kids, High Sensitivity, Attachment, EMDR
marian@revisionchristiancounseling.com
Video Message
Click here for a message from Marian and a tour of the play therapy room Radio Flyer
Education and Experience
B.A. in Music from Southern Illinois University Carbondale
M.A. in Counseling from Covenant Theological Seminary
10 years experience working with teens
8 years of counseling experience with adults, children, teens, and their families
Works with a multitude of issues such as depression, anxiety, attachment, ADHD, separation anxiety, court issues, RAD, trauma, abuse, and grief
Over 2 years experience with children in foster care and their foster families
Training in TF-CBT
Registered play therapist
About Marian
Anytime an individual comes through the counseling door, it can be a vulnerable and scary experience. This is especially true when a parent is seeking counseling for their child. Many parents feel unsure, scared, and discouraged when they bring their child to therapy. However, it is a sign of strength when a parent becomes willing to seek help for themselves and for their child. Marian holds a strong view that healing for each child starts with the family. It is for this reason that she works hand in hand with the client and their families. Therapy, especially play therapy, is a process that takes time, but can be very healing and safe for your child. Marian uses a mix of play therapy, coping skills, art activities, and mindfulness to help your child process and heal. Marian will also listen to and talk with your family to come up with ways to support your child at home, school, and other social situations.
The body has the ability to remember trauma as much as the brain. Marian builds this into her approach when working with adults. She strives to use body awareness (referred to as somatic awareness) to help you become attuned to how your body remembers your past trauma. Marian also uses an assortment of imagery work to help you find coping skills that can help you experience healing in a deeper way. She also strives to help you emotionally and verbally process how your past trauma and experiences impact your current thinking and situations.
Marian seeks to be warm, inviting, and understanding to everyone she meets with. She wants you to feel heard, understood, and empowered when you leave therapy. It is her goal to help you feel more connected to others, God, and yourself when you are done with counseling.
×
Marian Kern MA, LPCDirector of Revision Play, Registered Play Therapist, Kids, High Sensitivity, Attachment, EMDR
Brandi Souhrada MA, PLPC
Kids, Teens, Adults, Complex Trauma, Attachment, Life Transitions, Divorced & Blended Families
brandi@revisionchristiancounseling.com
Video Message
Click here for a message from Brandi and a tour of the play therapy room Play Park
Education and Experience
B.S. in Elementary Education from University of Missouri-St. Louis
M.A. in Counseling Student at Covenant Theological Seminary
Play Therapy Program Student at Missouri Baptist University
About Brandi
Brandi strives to nurture therapeutic relationships with clients that help them feel safe, cared for, and accepted. She provides a supportive space to explore and process trauma, adjustments to life changes, grief, anxiety, and depression. Brandi is passionate about helping children, teens and adults gain insight and develop new ways of being that promote healthier, more gratifying lives. Brandi fundamentally believes that everyone has the right to feel safe, valued, and loved. She provides support in building on each individual's strengths, promoting resilience, optimism, and hope for the future.
Brandi began her career as an elementary teacher. She has over ten years of experience working with children and families in schools and church ministries. She believes everyone has a unique story to tell. Brandi seeks to receive these stories in a way that reflects dignity and invites hope to enter into the wounded parts. She considers it an honor to walk alongside clients at their own pace as they bravely begin a journey of healing and change.
Brandi is committed to connecting with clients to facilitate lasting change with compassion and sensitivity. Through creative collaboration with clients, Brandi utilizes an integrative approach to individualize care and provide counseling that best fits their needs. She works with clients in all seasons of life to become grounded and do the work needed to get through and learn to flourish. She has extensive training in play therapy techniques and often uses expressive arts and sand tray interventions with clients of all ages to help them understand their emotions and process memories to bring healing.
×
Brandi Souhrada MA, PLPCKids, Teens, Adults, Complex Trauma, Attachment, Life Transitions, Divorced & Blended Families
Devin Feeney MA, PLPC
Kids, Teens, Young Adults, Grief, Attachment, Self-worth, Complex Trauma
devin@revisionchristiancounseling.com
Education and Experience
B.S. in Human Growth and Development with an emphasis in Lifespan Development from the University of Missouri, Columbia
M.A. in Counseling from Covenant Theological Seminary
8+ years of working in home, school, and ministry settings with children ages 5 months to 8 years
4 years working with high school students in a ministry setting
About Devin
Counseling is a space where we can safely confront the reality of living in a world full of suffering and brokenness. It can be a vulnerable and scary experience for individuals to seek out counseling. This is especially true for parents reaching out for help with their child or adolescent. Devin hopes to empower her clients to reflect, confront, and wrestle with their understanding of the world. It is a privilege for Devin to collaborate with her clients and explore the tender places of their stories.
Devin provides counseling to children, adolescents, families, and individuals. Clients who sit with her will feel the freedom to simply be and can expect to be met wherever they are in circumstances of joy or difficulty. Through integrating multiple theories of practice, Devin seeks to provide individualized care for each client. She is particularly drawn toward counseling methods based on trauma-informed practices, attachment theory, interpersonal processing theory, emotional regulation, and family systems theory.
Whether it be an adult client coming in for individual counseling or parents seeking to better care for their child or adolescent, Devin hopes to offer safety and warmth, help disrupt unhealthy styles of relating, bring light to generational cycles and their impact on her clients, and empower clients to use their voices in ways that lead to flourishing. Many of the issues Devin works with her clients on are anxiety, depression, grief, past abuse, trauma, self-esteem, sexual difficulties, shame, attachment challenges, and emotional regulation.
×
Devin Feeney MA, PLPCKids, Teens, Young Adults, Grief, Attachment, Self-worth, Complex Trauma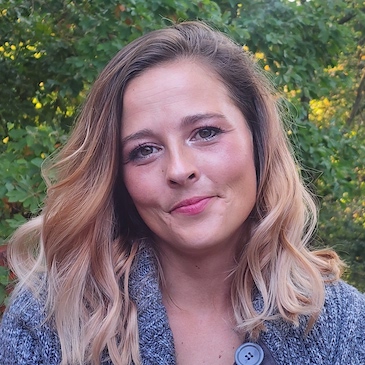 Desiree Wood MA, PLPC
Kids, Teens, Parent/Child, Complex Trauma, Attachment, Life transitions, Adoption, Grief, Divorce, Anxiety/Depression, ADHD, Autism
desiree@revisionchristiancounseling.com
Education and Experience
B.S. in Behavioral Science from Missouri Baptist University
M.A. in Clinical Mental Health Counseling from Missouri Baptist University
Play Therapy Program Student at Missouri Baptist University
10+ years working with early childhood
5+ years' experience working with school age children grades K-10
EMDR Trained
DBT Trained
DDP phase one trained
TAC Trained
3+ years' experience with Suicide Prevention/Crisis Management
About Desiree
Desiree understands that counseling can be scary and vulnerable which is why it is her top priority to provide a safe, creative, child and family centered environment that creates an opportunity for connection and growth. Seeking help for yourself or your child is a testament to your strength and dedication to your child and family's overall wellbeing. Desiree believes the family unit is the vehicle for lasting change and therefore she involves caretakers through every step of the counseling process. It is important caretakers feel empowered and have the tools necessary to provide support after counseling has ended. Desiree takes a collaborative approach with caretakers, school personnel, and other support systems to ensure families receive wrap-around care in and outside of the counseling office.
Desiree's goal is to provide individualized care for each client and family that walks through our door. Therefore, Desiree uses several interventions to include mindfulness, art activities, coping strategies, education, and parent coaching/skills training to prepare each family with the skills and knowledge necessary to facilitate lasting change. Desiree wants to thank you for allowing her the opportunity to take this journey with you and your family.
Desiree provides counseling for children and teens ages 2-16 as well as parent-child sessions to improve attachment, communication, and overall functioning of the family unit.
×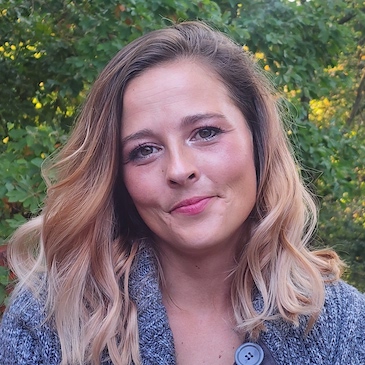 Desiree Wood MA, PLPCKids, Teens, Parent/Child, Complex Trauma, Attachment, Life transitions, Adoption, Grief, Divorce, Anxiety/Depression, ADHD, Autism